Harrison County Gem and Mineral Society, Inc

.

Harrison County Gem and Mineral Society, Inc



P.O. Box 10136
Gulfport, MS 39505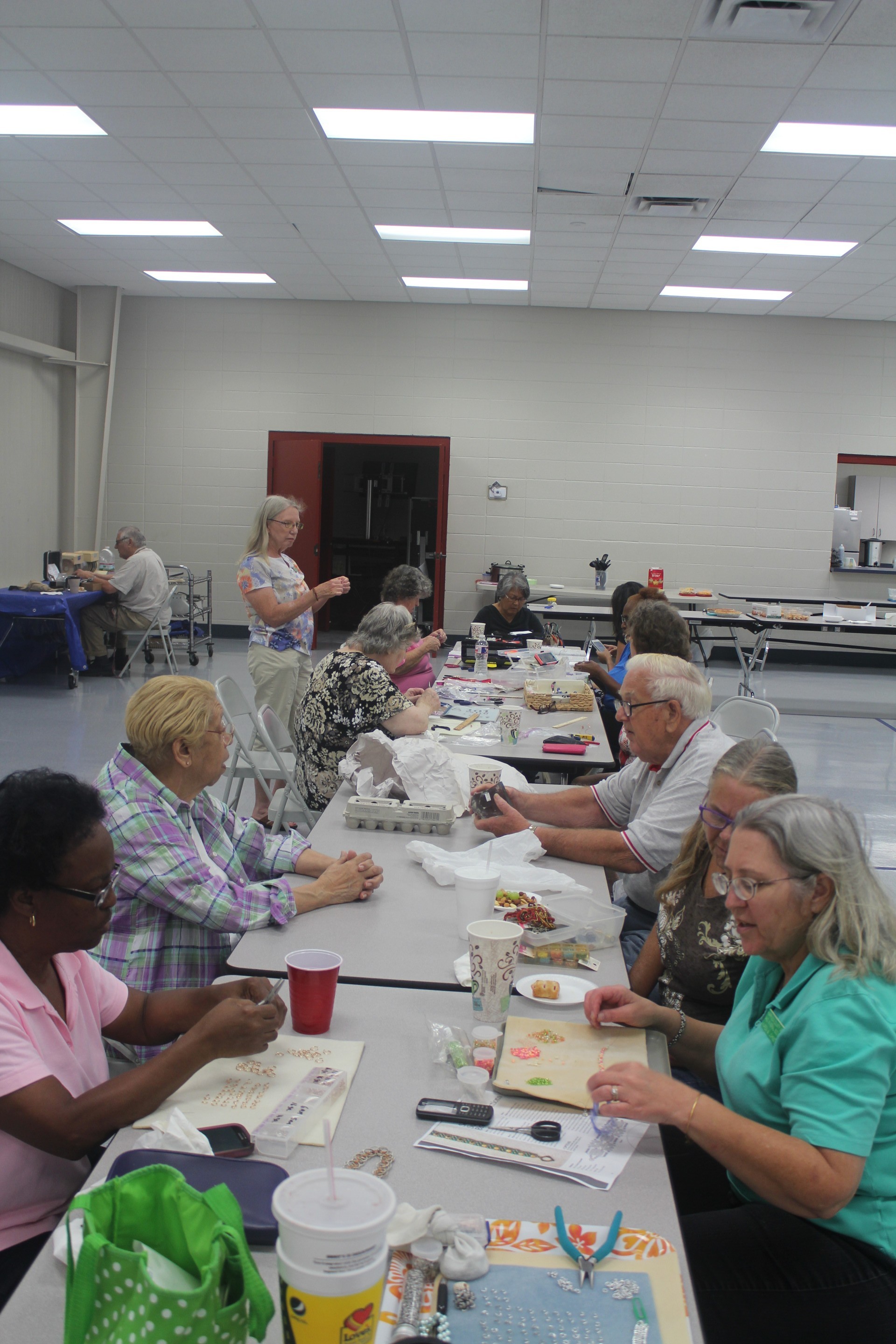 Meeting
and
Workshops



Herbert Wilson Recreational Center
3225 Hancock Ave

Gulfport, MS 39501
3rd Saturday of each month
9 am - 12 pm - Workshop
12 pm - 1 pm - Lunch
1 pm - 2 pm - Meeting
The Mission of Harrison County Gem and Mineral Society, Inc.
Our goal is to promote, educate and stimulate interest in the earth sciences and lapidary arts.

American Federation
of Mineralogical Societies
click on icon
Directions: Coming from Pass Road or Highway 90 turn on Courthouse Road. Turn next to Hancock Bank on 33rd Street. (from Pass Road Hancock Bank is on the right, from the beach it is on the left) Drive down Hancock Avenue until you come to the end of it. Turn left and about 100 feet after the turn the Herbert Wilson Recreational Center will be on the right. We are on the left side of the building thru the gates.
Southeast Federation
of Mineralogical Societies
click on icon
Each month workshops are offered to club members and visitors. Workshops are free but sometimes there is a small fee for kits that are offered for some projects. There are generally two or more projects being worked on plus cabbing and faceting gem stones are usually offered.
Our club is filled with great people who have a multitude of talents they love to share. All of us, from 8 months to 91 years old, want you to come join us and be a part of fun and creativity.

Next Meeting: March 16, 2019

Clicking on the Facebook emblem to the left will take you to our Facebook page
40th Annual Harrison County Gem, Mineral, Fossil and Jewelry Show
Single ring bracelet - about 65 18ga 7/32 jewelers brass rings
double ring bracelet - about 115 18ga 1/4 jewelers brass rings
1.5mm ID Silicon Oh Rings - about 300

Kat will provide wire rings at minimal cost (about $2)

Silicon Oh Rings must be ordered. Firemountain.com has the best deal Look for the 5mm (1.5mm ID rings) they come 400 to a package
Victorian Drops Necklace
Taught by: Gladys
Materials needed:

100 - 4mm square beads
35-40 - 6mm bi-cone crystals
1 - 8mm bi-cone crystal
#11 seed beads
beading thread
2 beading needles
1 clasp
Tennis Bracelet
Taught by: Karen
Finishing off Necklaces and Bracelets: Findings Class
List of Supplies to bring: Clasps, Wire Guards, Crimp Beads, Crimp Covers, Jump Rings, Beading Wire, Pliers (flat nose and chain nose) Crimp Pliers and Scissors
Materials needed:
Size 11 Seed Beads
40-45 4mm Bi-cone Crystals
2 Size 11/12 Beading Needles (or 2 Big Eye Beading Needles)
Fire Line or equivalent beading thread
Clasp of your choice
SHAMROCK BRACELET -

Taught by: Lisa
No Kits Available
Material List:
80 4mm Dark Green Bi-Cone Swarovski Crystals (Mine are AB)
28 4mm Lite Green Bi-Cone Swarovski Crystals (Mine are (AB)
THEY DO NOT HAVE TO BE SWAROVSKI CRYSTALS BUT MUST BE BICONES AND YOU CAN SUBSTITUTE COLORS TO YOUR CHOICE
140 Toho Seed Bead Size 11 (Gold or Silver)
2 5mm Splitrings
1 Clasp (findings should match seed beads)
2 Yards Fireline 8lb.
***For a longer bracelet you will need additional beads`
Tools Needed:
2 Needles 2.125" Big Eye Needle
Mat
Ruler or Tape Meausre
G S Hypo Cement Glue
Thread Conditioner
Thread Burner / Flush Cutters / Scissors

Lisa will have Glue, thread conditioner, rulers and thread burner for anyone who needs them to use.