Harrison County Gem and Mineral Society, Inc

.

Harrison County Gem and Mineral Society, Inc



P.O. Box 10136
Gulfport, MS 39505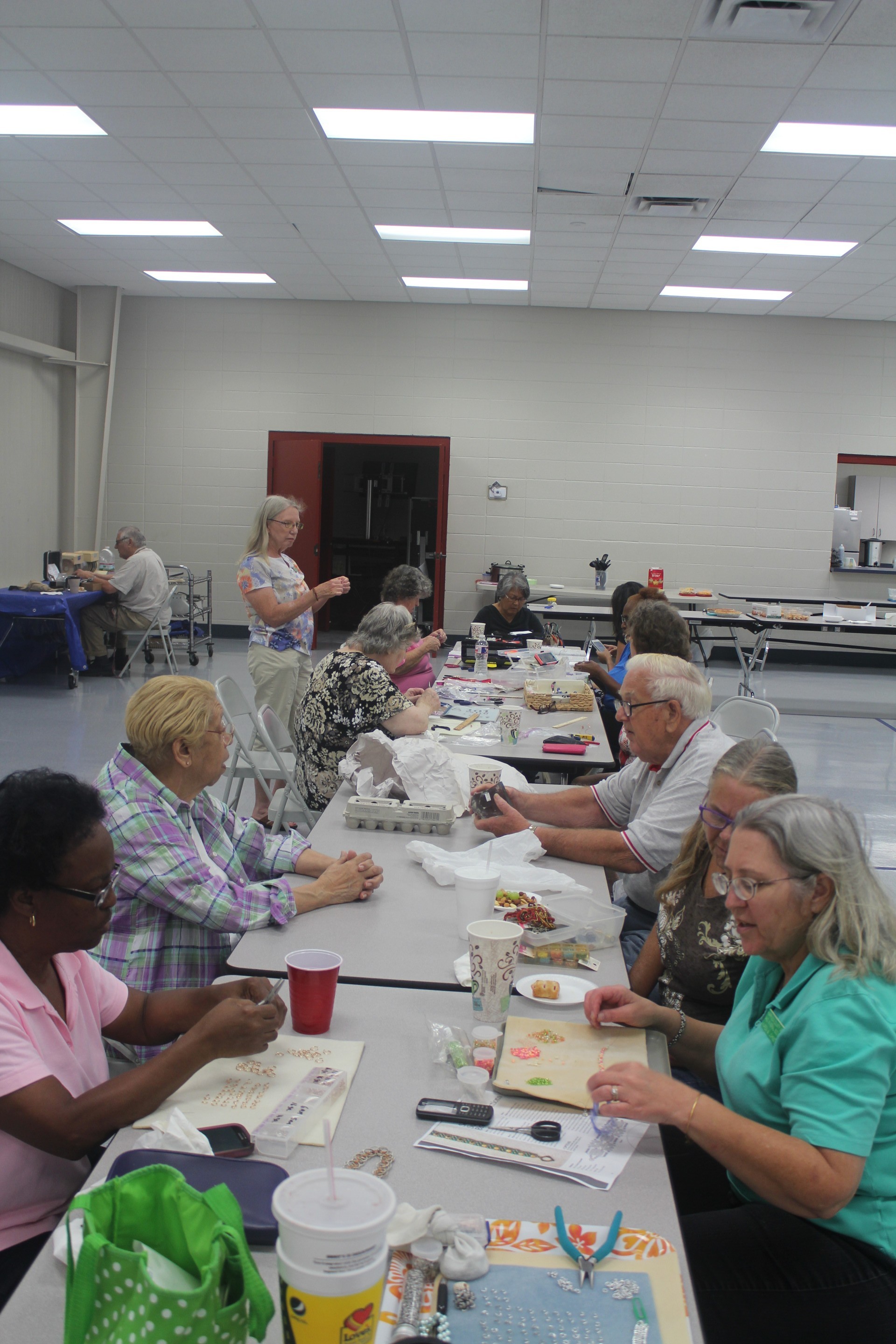 Meeting
and
Workshops



Herbert Wilson Recreational Center
3225 Hancock Ave

Gulfport, MS 39501
3rd Saturday of each month
9 am - 12 pm - Workshop
12 pm - 1 pm - Lunch
1 pm - 2 pm - Meeting
The Mission of Harrison County Gem and Mineral Society, Inc.
Our goal is to promote, educate and stimulate interest in the earth sciences and lapidary arts.

Directions: Coming from Pass Road or Highway 90 turn on Courthouse Road. Turn next to Hancock Bank on 33rd Street. (from Pass Road Hancock Bank is on the right, from the beach it is on the left) Drive down Hancock Avenue until you come to the end of it. Turn left and about 100 feet after the turn the Herbert Wilson Recreational Center will be on the right. We are on the left side of the building thru the gates.
Each month workshops are offered to club members and visitors. Workshops are free but sometimes there is a small fee for kits that are offered for some projects. There are generally two or more projects being worked on plus cabbing and faceting gem stones are usually offered.
Clicking on the Facebook emblem to the left will take you to our Facebook page
Next meeting: June 15, 2019
A Huge Thank You
to all our Vendors.
It was a great show.
Can't wait to see
what happens next year
32 inches 21 gauge round Dead Soft wire
Two 1/4 inch dowel rods - 3 inches each
Two 3/8 inch dowel rods - 6 inches each
Masking tape
There will be kits available for a small fee of $7.00
Some photos of our

40th Anniversary
Show