Harrison County Gem and Mineral Society, Inc

.

Harrison County Gem and Mineral Society, Inc



P.O. Box 10136
Gulfport, MS 39505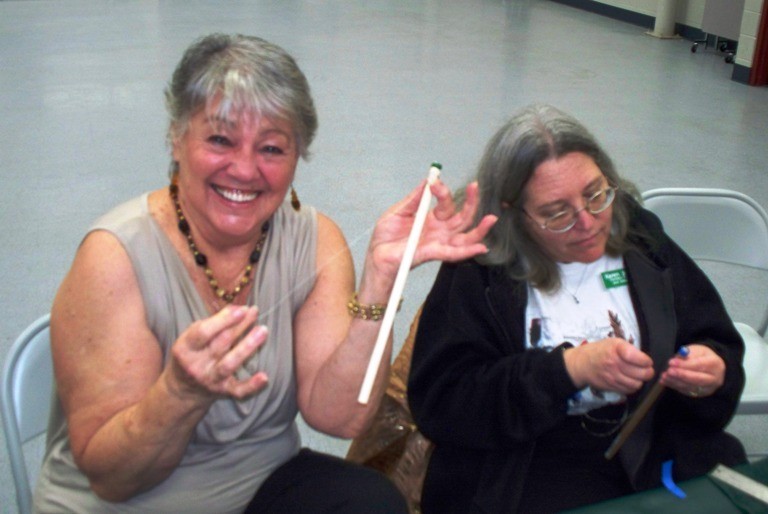 Meeting
and
Workshops



Herbert Wilson Recreational Center
3625 Hancock Avenue
Gulfport, MS 39501
3rd Saturday of each month
9 am - 12 pm - Workshop
12 pm - 1 pm - Lunch
1 pm - 2 pm - Meeting
The Mission of Harrison County Gem and Mineral Society, Inc.
Our goal is to promote, educate and stimulate interest in the earth sciences and lapidary arts.

American Federation of Mineralogical Societies
http;//www.amfed.org
Directions: Coming from Pass Road or Highway 90 turn on Courthouse Road. Turn next to Hancock Bank on 33rd Street. (from Pass Road Hancock Bank is on the right, from the beach it is on the left) Drive down Hancock Avenue until you come to the end of it. Turn left and about 100 feet after the turn the Herbert Wilson Recreational Center will be on the right. We are on the left side of the building thru the gates.
www.facebook.com/gulfportgems
Southeast Federation of Mineralogical Societies
http//www.amfed.org/sfms
Each month workshops are offered to club members and visitors. Workshops are free but sometimes there is a small fee for kits that are offered for some projects. There are generally two or more projects being worked on plus cabbing and faceting gem stones are usually offered.

One of the workshops offered in June was a Cross Weave necklace taught by club member Karen.
Pictured are Cross Weave necklaces in various stages of completion. You work at your own pace and get lots and lots of help along the way.
This is a Chain Maille pattern. Kits will be made available and all you will need are two pliers, bent nose or chain nose and a beading mat.
This beautiful crystal and seed bead bracelet is perfect to wear at Christmas. Once you learn the pattern you can use any color combination to wear any time of the year! A list of supplies will be posted soon!
Byzantine Knot Bracelet

taught by club member
Kat
July 15, 2017 Workshop

Christmas Crystals
taught by club member
Lisa