Harrison County Gem and Mineral Society, Inc

.

Harrison County Gem and Mineral Society, Inc



P.O. Box 10136
Gulfport, MS 39505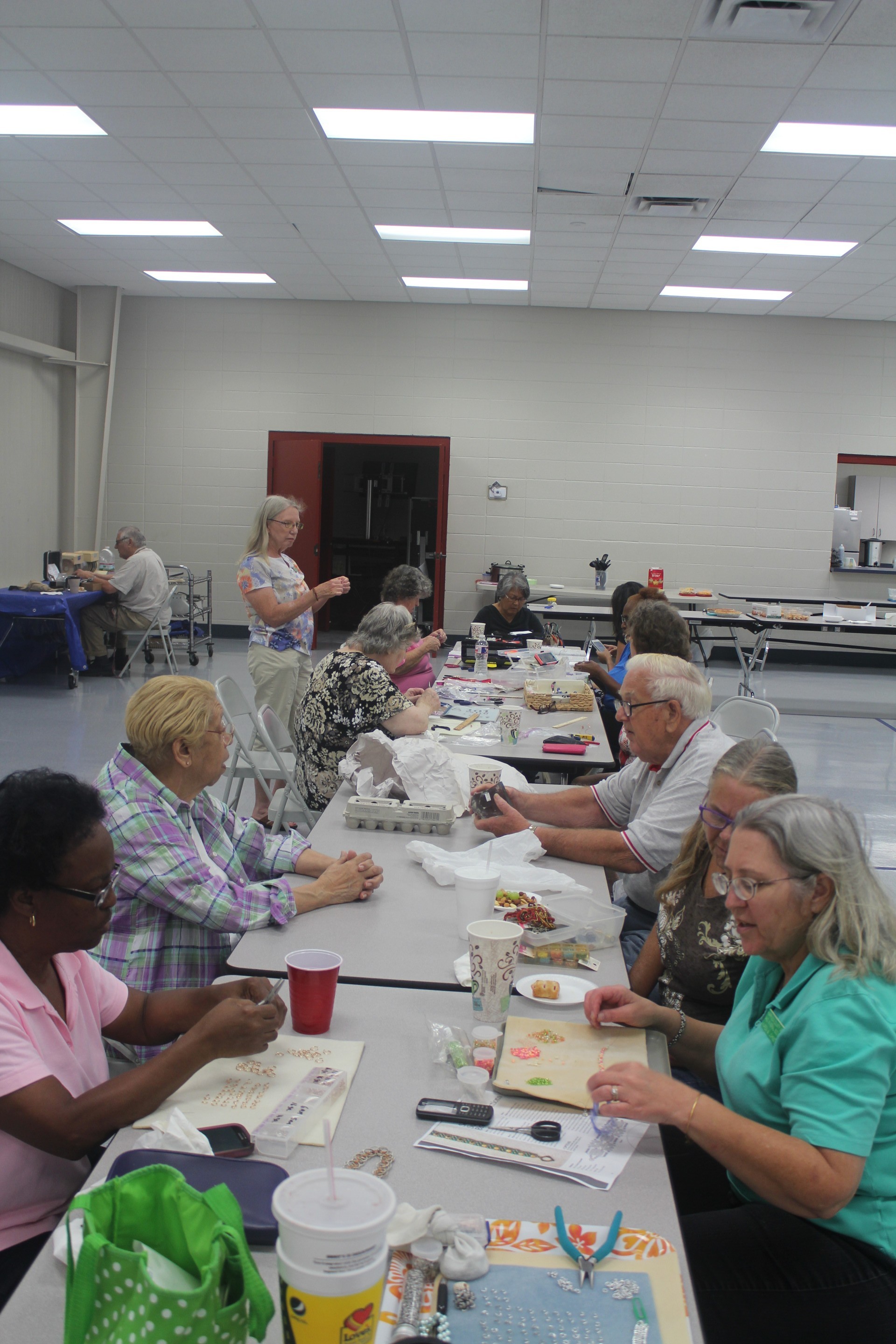 Meeting
and
Workshops



Herbert Wilson Recreational Center
3625 Hancock Avenue
Gulfport, MS 39501
3rd Saturday of each month
9 am - 12 pm - Workshop
12 pm - 1 pm - Lunch
1 pm - 2 pm - Meeting
The Mission of Harrison County Gem and Mineral Society, Inc.
Our goal is to promote, educate and stimulate interest in the earth sciences and lapidary arts.

American Federation
of Mineralogical Societies
click on icon
Directions: Coming from Pass Road or Highway 90 turn on Courthouse Road. Turn next to Hancock Bank on 33rd Street. (from Pass Road Hancock Bank is on the right, from the beach it is on the left) Drive down Hancock Avenue until you come to the end of it. Turn left and about 100 feet after the turn the Herbert Wilson Recreational Center will be on the right. We are on the left side of the building thru the gates.
www.facebook.com/gulfportgems
Southeast Federation
of Mineralogical Societies
click on icon
Each month workshops are offered to club members and visitors. Workshops are free but sometimes there is a small fee for kits that are offered for some projects. There are generally two or more projects being worked on plus cabbing and faceting gem stones are usually offered.

Supplies Needed:
14 - 17 8mm round pearls or stone beads
28 - 34 6mm round pearls or stone beads to match the 8mm beads or twice as many 8mm beads.
6 - 6mm round pearls or stone beads in addition to the amount above
28 - 34 4mm Fire polished round crystals or twice as many 6mm beads. These should contrast
nicely with the above beads and the seed beads.
2 - Tubes of #11 seed beads in contrasting
colors. These should also contrast nicely with
all of the round beads and crystals
4 - 4.5 yds. Fireline Thread - 6lb size d 2lb test in either crystal or smoke
1 clasp of your choice - 2 size 10 or 12 beading needles
Make sure all holes in beads are large as you will be passing the thread back and forth through them repeatedly.
Kits available $10.00
Kit contains enough rings to make an 8 inch bracelet with a stainless steel lobster clasp and two charms. I will also have pliers and beading mats available.

Supplies:
16 SWG - 5/16 rings
18 SWG - 7/32 rings

18 SWG 3/16 rings
One Lobster clasp
June 16

Helm
Chain Maille
Bracelet
taught by club member
Kat
Reversible Beaded Bracelet

taught by club member
Karen
Our club is filled with great people who have a multitude of talents they love to share. All of us, from 8 months to 91 years old, want you to come join us and be a part of fun and creativity.

Next Meeting: April 21, 2018
Upcoming project for April 21

Two pliers - bent nose, flat nose or needle nose - your choice

Beading mat to arrange your rings

Patience if you are doing this for the first time
Laughter because we will be making mistakes
Clicking on the Facebook emblem to the left will take you to our Facebook page
39th Annual Harrison County Gem, Mineral, Fossil and Jewelry Show



Click on the golden ticket, print it out and bring it on in for your discount. Print several and share with your friends!